Spark Central Partnership Programs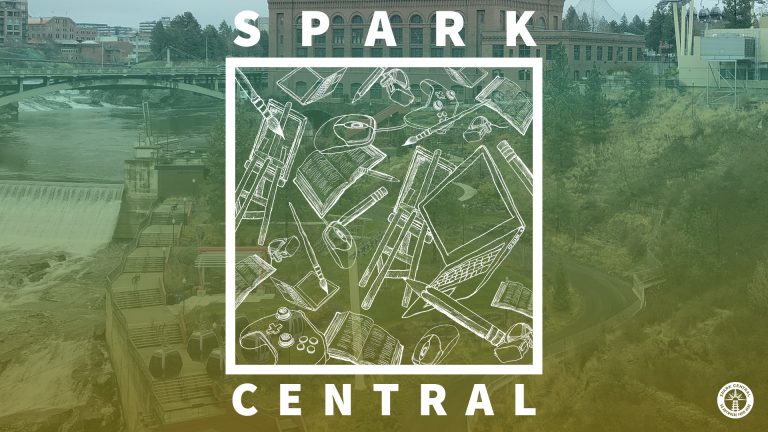 This project was created for Spark Central in Spokane, WA. Spark Central requested four graphics to use in promoting upcoming workshops where they paired with local businesses to educate the public on various topics including writing, art and video game production.
The visuals for the signs needed to encompass the idea or feel of what each workshop would be discussing as well as the identity of the company that Spark Central would be working on. After researching the companies, their work, and past workshops, I narrowed down each company to a few different objects. I then drew all of these objects as separate files and then edited them together in Photoshop and paired them with a photo background that related to each business in some way.
This project was completed as part of my coursework for Eastern Washington University. This project was also done as part of a contest where Spark Central would use the winning design in their digital promotions for the workshops. The four digital posters that I created were chosen as the winners for this contest and were used by Spark Central.