Holiday Smelly Gellies Product/Packaging Design
This project was for a redesign of the Holiday Scented Gel Crayons for Scentco Inc. The update required a new name, new shrinkwraps, new crayon colors, and new box art.
I created and designed the characters to go along with each winter-themed scent. The characters were made to be a variety of animals that have a wide appeal with both kids and adults. Each character also includes the color of the crayon as an accent, instead of as the main color.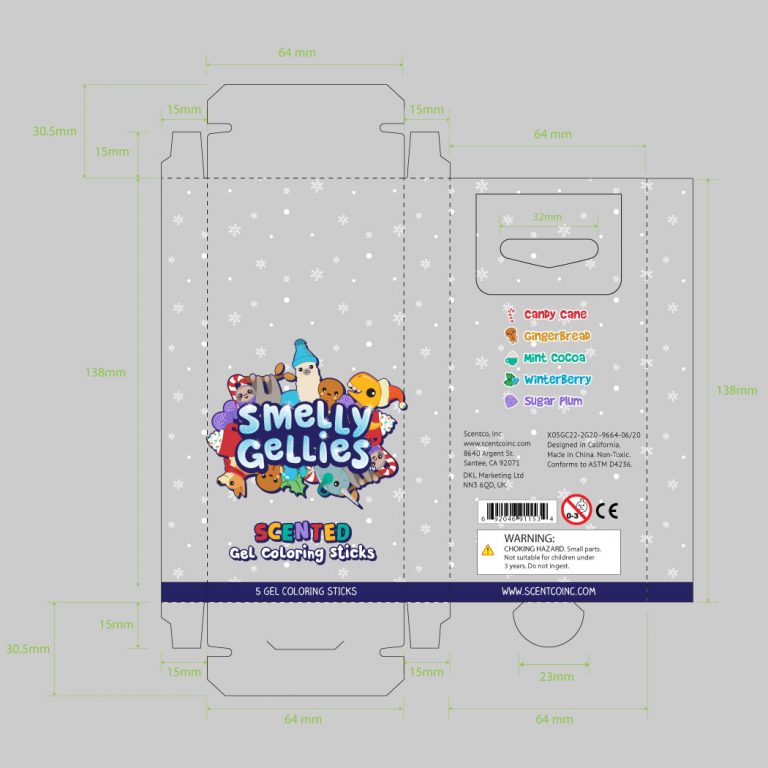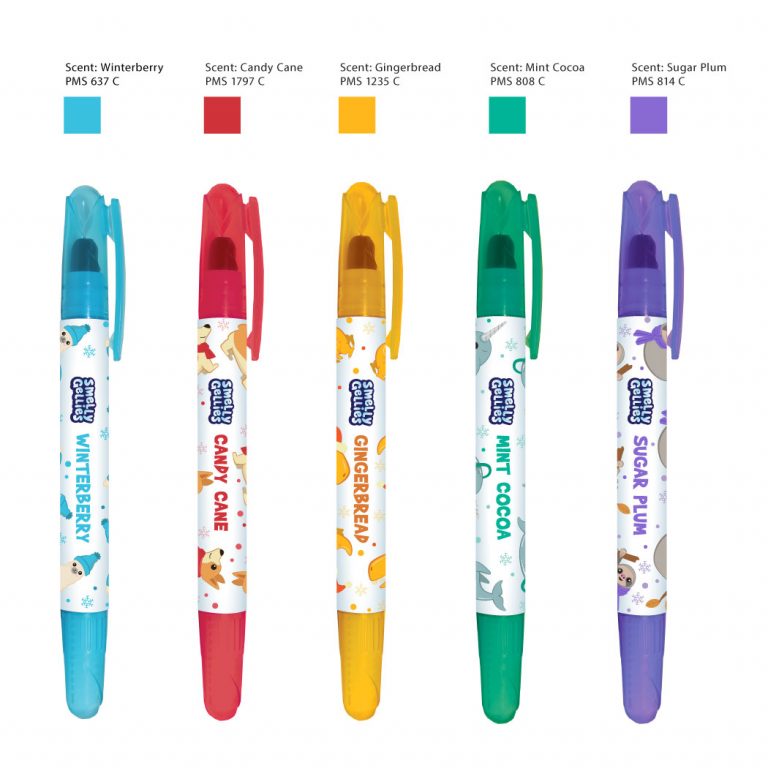 I chose the colors to be bright and fun and related to the scent of the crayon, without being the exact color of the reference food. The packaging was created so that the physical crayons were viewable inside. Even though you can see the crayons, I decided to add the scent names with an image reference on the back of the package so that they are easily viewable on a store shelf.
This project was a great chance for me to take an old idea and reinvent it to be more modern and fun. The company had previously been very traditional with their holiday themed products in that they were very Christmas-themed. I was able to take those same scents in a new direction with completely different characters, colors and packaging.